Tuesday New Releases!
June 23, 2015
Hello Lovelies!
 It is Tuesday yet again and time for more new releases!
Enjoy!
THE LEVELLER by Julia Durango
"Nixy Bauer, Home in an Hour"
Nixy Bauer is used to her classmates being very, very unhappy to see her. After all, she's working with the enemy—she's on their parents' payrolls.
Nixy is a bounty hunter in a virtual-reality gaming world. Kids in the MEEP, as they call it, play entirely with their minds, while their bodies languish in a sleeplike state on the couch. Irritated parents, looking to wrench their kids back to reality, hire Nixy to jump into the game and retrieve them. Luckily for Nixy and her wallet, she's the best leveller out there.
But when the game's billionaire developer—and Nixy's parents' boss—loses track of his own son in the MEEP, Nixy is in for the biggest challenge of her bounty-hunting career. Wyn Salvador isn't some lazy kid looking to escape his homework, and this is no ordinary levelling job: Wyn does not want to be found. And he's left behind a suicide note.
Nixy takes the job but quickly discovers that Wyn's not hiding—he's being held inside the game against his will. But who is holding him captive, and why?
Nixy and Wyn attempt to fight their way out of a mind game unlike any they've encountered. And the battle brings them closer than either could have imagined. But when the whole world is virtual, how can Nixy possibly know what's real?
A Girl Undone
On the run with deadly government secrets, Avie must decide if she can live up to her name and truly become fearless for the cause or if it's better to just give in.
The sequel and explosive conclusion to A Girl Called Fearless.
Having survived a violent confrontation with the US government, Avie is not out of danger. Both she and the young man she loves, Yates, have been declared terrorists, and Yates is hospitalized in critical condition, leaving Avie with the perilous task of carrying information that can bring down the Paternalist party, if she can get it into the right hands.
Forced on the run with handsome, enigmatic woodsman Luke, Avie struggles when every turn becomes a choice between keeping the two of them alive or completing their mission. With her face on every news channel and a quarter million dollar reward from the man who still owns her marriage Contract, Avie's worst fears are about to come true.
Equal parts thrilling and romantic, A Girl Undone is sure to keep your heart racing right until the very end.
Tangled Webs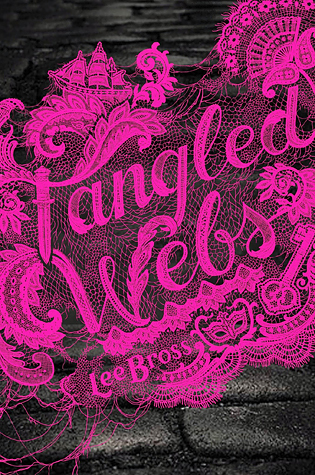 London, 1725. Everybody has a secret. Lady A will keep yours—for a price. This sumptuous, scandalous YA novel is wickedly addictive.
Lady A is the most notorious blackmailer in the city. With just a mask and a gown to disguise her, she sweeps into lavish balls and exclusive events collecting the most valuable currency in 1725 London—secrets.
But leading a double life isn't easy. By day Lady A is just a sixteen-year-old girl named Arista who lives in fear of her abusive master, Bones, and passes herself off as a boy to move safely through the squalor of London's slums. When Bones attempts to dispose of his pawn forever, Arista is rescued by the last person she expects: Jonathan Wild, the infamous Thief Taker General who moves seamlessly between the city's criminal underworld and its most elite upper circles. Arista partners with Wild on her own terms in the hopes of saving enough money to buy passage out of London.
Everything changes when she meets Graeden Sinclair, the son of a wealthy merchant. Grae has traveled the world, has seen the exotic lands Arista has longed to escape to her whole life, and he loves Arista for who she is—not for what she can do for him. Being with Grae gives something Arista something precious that she swore off long ago: hope. He has promised to help Arista escape the life of crime that has claimed her since she was a child. But can you ever truly escape the past?
The Rules
Narrated by alternating unreliable narrators, this dark thriller will have readers on the edge of their seats. No one is safe and everyone is a suspect. It's Saw meets I Know What You Did Last Summer.
Junior Robin Brisset has no idea what she's in for when she accepts an invitation to one of Callabrese High's most exclusive parties. And when the trademark scavenger hunt begins, Robin must go against every rule she's lived by to survive.
Emmy & Oliver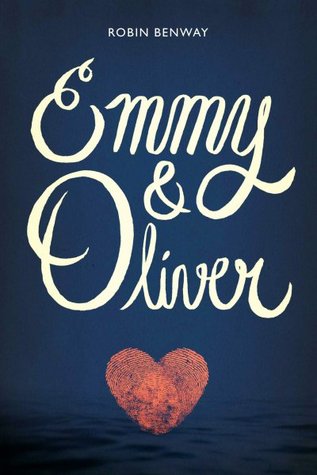 Emmy's best friend, Oliver, reappears after being kidnapped by his father ten years ago. Emmy hopes to pick up their relationship right where it left off. Are they destined to be together? Or has fate irreparably driven them apart?
Emmy just wants to be in charge of her own life.
She wants to stay out late, surf her favorite beach—go anywhere without her parents' relentless worrying. But Emmy's parents can't seem to let her grow up—not since the day Oliver disappeared.
Oliver needs a moment to figure out his heart.
He'd thought, all these years, that his dad was the good guy. He never knew that it was his father who kidnapped him and kept him on the run. Discovering it, and finding himself returned to his old hometown, all at once, has his heart racing and his thoughts swirling.
Emmy and Oliver were going to be best friends forever, or maybe even more, before their futures were ripped apart. In Emmy's soul, despite the space and time between them, their connection has never been severed. But is their story still written in the stars? Or are their hearts like the pieces of two different puzzles—impossible to fit together?
Readers who love Sarah Dessen will tear through these pages with hearts in throats as Emmy and Oliver struggle to face the messy, confusing consequences of Oliver's father's crime. Full of romance, coming-of-age emotion, and heartache, these two equally compelling characters create an unforgettable story.