Throw Back Thursday!
June 11, 2015
Hello Lovelies!
The best part about having a blog is being able to share my favorite books!
TBT here at Brittney's Book Nook is all about sharing 5 star books that I can't help but gush about!
Enjoy!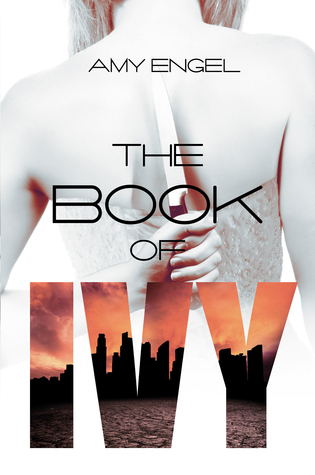 My Review:
In the years preceding a nuclear war, two families fight for power in the small group of survivors. The Lattimers won and the Westfalls lost. In the decades that follow, as a way to strengthen a fragile truce, the daughters of the losing side are set to marry the sons of the winning side. This year is Ivy's year to marry;however, unlike all the other girls Ivy is a Westfall and is betrothed to the President's son, Bishop Lattimer. Now Ivy has one job, to kill Bishop Lattimer and restore her family to power. However, Bishop is not who Ivy thought he was, and may be the only person who has ever loved her for who she is. Now she must choose between the loyalty she has to her family, and the love she has for her husband.
This book is more than just another beautiful cover. I read this book in 4 hours without moving. I thought I would just read a few chapters before bed, and before I knew it I was almost finished. I love it when that happens. I loved this book from the beautiful cover art to the characters and the amazing plot!! My biggest problem with this book is that the sequel doesn't come out until November 2015. It's agonizing, really.
I love Engel's characters. Ivy is strong while also being compassionate, and she has an appreciation for human life that I find admirable. She has a seriously sharp tongue that could get her into trouble. She is truly engaging. Bishop Lattimer is nothing I expected; he is kind and intelligent. Bishop is also taciturn; however, it makes him even more intriguing. I spent the entire book trying to figure him and his motives out.
The story line was compelling and imaginative. To be honest, it reminds me of a revamped, dystopian twist on Romeo and Juliet. I thought the romance was more realistic in this book than in many others I have read. Their romance slowly grew over a 3 month period instead of love at first sight. It was also subtle, not all at once, which may be more realistic in an arranged marriage. Furthermore, the inner turmoil! Oh, the inner turmoil! I was just as conflicted as Ivy. I kept questioning myself, what would I do? And then finally the moment of truth – the ending took me by great surprise. This book could have gone a number of different ways, but the ending was not what I imagined. I cannot wait for book 2!
The writing in this book was clear and easy to follow. The author presented the story in a way that made me care about the characters. The conflict was intense and the resolution was just as intense. I don't know if it was a resolution so much as another conflict, but I digress. I loved that ending wasn't something I envisioned as a possibility.