Tuesday's New Releases!
June 9, 2015
Hello, Lovelies!
I have some wonderful new
releases to add to your Goodreads on this beautiful June day!
Grab something cold to
drink, kick up your feet, and take time to add some of these to your summer
reading list!!
Enjoy!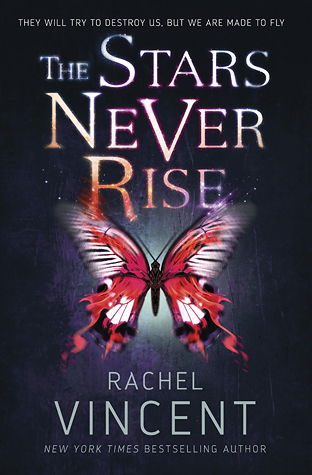 Sixteen-year-old Nina Kane should be worrying about her immortal soul, but she's too busy trying to actually survive. Her town's population has been decimated by soul-consuming demons, and souls are in short supply. Watching over her younger sister, Mellie, and scraping together food and money are all that matters. The two of them are a family. They gave up on their deadbeat mom a long time ago.
When Nina discovers that Mellie is keeping a secret that threatens their very existence, she'll do anything to protect her. Because in New Temperance, sins are prosecuted as crimes by the brutal Church and its army of black-robed exorcists. And Mellie's sin has put her in serious trouble.
To keep them both alive, Nina will need to trust Finn, a fugitive with deep green eyes who has already saved her life once and who might just be an exorcist. But what kind of exorcist wears a hoodie?
Wanted by the Church and hunted by dark forces, Nina knows she can't survive on her own. She needs Finn and his group of rogue friends just as much as they need her.
Last Year's Mistake
by Gina Ciocca
Before:
Kelsey and David became best friends the summer before freshman year and were inseparable ever after. Until the night a misunderstanding turned Kelsey into the school joke, and everything around her crumbled—including her friendship with David. So when Kelsey's parents decided to move away, she couldn't wait to start over and leave the past behind. Except, David wasn't ready to let her go…
After:
Now it's senior year and Kelsey has a new group of friends, genuine popularity, and a hot boyfriend. Her life is perfect. That is, until David's family moves to town and he shakes up everything. Soon old feelings bubble to the surface and threaten to destroy Kelsey's second chance at happiness. The more time she spends with David, the more she realizes she never truly let him go. And maybe she never wants to.
Told in alternating sections, LAST YEAR'S MISTAKE is a charming and romantic debut about loving, leaving, and letting go.
Hello, I Love You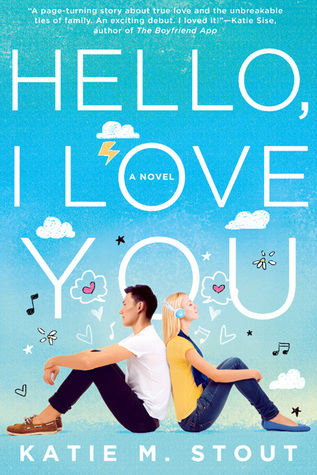 by Katie M. Stout
A teen escapes to a boarding school abroad and falls for a Korean pop star in this fun and fresh romantic novel in the vein of Anna and the French Kiss.
Grace Wilde is running—from the multi-million dollar mansion her record producer father bought, the famous older brother who's topped the country music charts five years in a row, and the mother who blames her for her brother's breakdown. Grace escapes to the farthest place from home she can think of, a boarding school in Korea, hoping for a fresh start.
She wants nothing to do with music, but when her roommate Sophie's twin brother Jason turns out to be the newest Korean pop music superstar, Grace is thrust back into the world of fame. She can't stand Jason, whose celebrity status is only outmatched by his oversized ego, but they form a tenuous alliance for the sake of her friendship with Sophie. As the months go by and Grace adjusts to her new life in Korea, even she can't deny the sparks flying between her and the KPOP idol.
Soon, Grace realizes that her feelings for Jason threaten her promise to herself that she'll leave behind the music industry that destroyed her family. But can Grace ignore her attraction to Jason and her undeniable pull of the music she was born to write? Sweet, fun, and romantic, this young adult novel explores what it means to experience first love and discover who you really are in the process.
Finding Audrey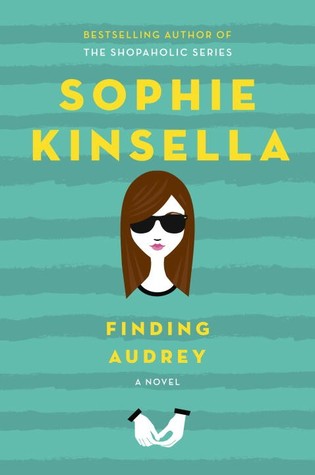 by Sophie Kinsella
From the #1 New York Times bestselling author of the Shopaholic series comes a terrific blend of comedy, romance, and psychological recovery in a contemporary YA novel sure to inspire and entertain.
An anxiety disorder disrupts fourteen-year-old Audrey's daily life. She has been making slow but steady progress with Dr. Sarah, but when Audrey meets Linus, her brother's gaming teammate, she is energized. She connects with him. Audrey can talk through her fears with Linus in a way she's never been able to do with anyone before. As their friendship deepens and her recovery gains momentum, a sweet romantic connection develops, one that helps not just Audrey but also her entire family.
Delicate Monsters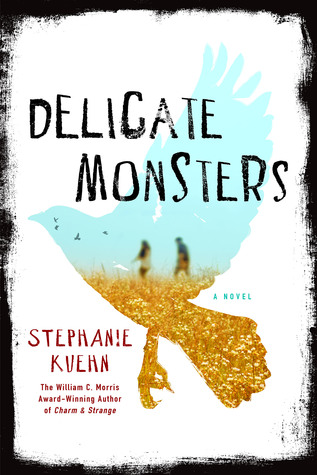 by Stephanie Kuehn
From the Morris-Award winning author of Charm & Strange, comes a twisted and haunting tale about three teens uncovering dark secrets and even darker truths about themselves.
When nearly killing a classmate gets seventeen-year-old Sadie Su kicked out of her third boarding school in four years, she returns to her family's California vineyard estate. Here, she's meant to stay out of trouble. Here, she's meant to do a lot of things. But it's hard. She's bored. And when Sadie's bored, the only thing she likes is trouble.
Emerson Tate's a poor boy living in a rich town, with his widowed mother and strange, haunted little brother. All he wants his senior year is to play basketball and make something happen with the girl of his dreams. That's why Emerson's not happy Sadie's back. An old childhood friend, she knows his worst secrets. The things he longs to forget. The things she won't ever let him.
Haunted is a good word for fifteen-year-old Miles Tate. Miles can see the future, after all. And he knows his vision of tragic violence at his school will come true, because his visions always do. That's what he tells the new girl in town. The one who listens to him. The one who recognizes the darkness in his past.
But can Miles stop the violence? Or has the future already been written? Maybe tragedy is his destiny. Maybe it's all of theirs.
Alive
Stella Cross's heart is poisoned.
After years on the transplant waiting list, she's running out of hope that she'll ever see her eighteenth birthday. Then, miraculously, Stella receives the transplant she needs to survive.
Determined to embrace everything she came so close to losing, Stella throws herself into her new life. But her recovery is marred by strange side effects: Nightmares. Hallucinations. A recurring pain that flares every day at the exact same moment. Then Stella meets Levi Zin, the new boy on everyone's radar at her Seattle prep school. Stella has never felt more drawn to anyone in her life, and soon she and Levi are inseparable.
Stella is convinced that Levi is her soul mate. Why else would she literally ache for him when they are apart?
After all, the heart never lies…does it?
Where You End
Miriam Feldman was always attracted to the artists, the musicians, the boys who wore broken-down cardigans. Boys like Elliot. Their relationship was intense, passionate, all consuming. When they were together, Miriam knew who she was, in the way you can only know when you're deeply in love. But then it ended, and Miriam had to move on. Even after Elliot started seeing someone else. Even after she impulsively destroyed a priceless work of art. Even after she was blackmailed by the mystery girl who saw her do it. After all this, Miriam had to go on with her life. If only she knew how.
Even When You Lie to Me
Fans of John Green's Looking for Alaska as well as Lauren Oliver and Sarah Dessen will embrace this provocative debut novel, an exploration of taboo love set against the backdrop of a suburban high school.
Charlie, a senior, isn't looking forward to her last year of high school. Another year of living in the shadow of her best friend, Lila. Another year of hiding behind the covers of her favorite novels. Another year of navigating her tense relationship with her perfectionist mom.
But everything changes when she meets her new English teacher. Mr. Drummond is smart. Irreverent. Funny. Hot. Everyone loves him. And Charlie thinks he's the only one who gets her.
She also thinks she might not be the only one with a crush.
In this stunning debut, Jessica Alcott explores relationships-and their boundaries-in a way that is both searingly honest and sympathetic.