NEW Releases!!
May 12, 2015
Hello Lovelies!
Today is a huge day for new releases! If you are itching for something new to read, today may be a good day to visit your local book store!
Enjoy!
Before graduation, I promise to…learn to trust. In the first book in the Moment of Truth series, Lyla discovers that trusting her head might be easy but trusting her heart is a whole other matter.
Each book in this paperback original series is told from the perspective of a different girl—Lyla, Aven, and Quinn—former best friends who wrote emails to their future selves back in freshman year about one thing they hope to accomplish before they graduate. When the emails get delivered on the first morning of their senior trip all three girls will spend the next three days trying to keep the promises they made to themselves four years ago. While each book follow's one girl's life-changing adventure, you have to read them all to get the whole story, including why they're no longer friends and whether they can get their friendship back on track.
Lyla McAfee had all but forgotten the email that she wrote to herself freshman year and scheduled to be delivered right before graduation—the one promising that she'd learn to trust by the end of senior year. But when she receives it the first morning of her senior trip to Florida her life is sent into a tailspin. Soon she's questioning her seemingly perfect relationship with her boyfriend, Derrick; her attraction to the school player, Beckett; and whether ending her friendship with Aven and Quinn, her former BFFs, was one of the biggest mistakes of her life.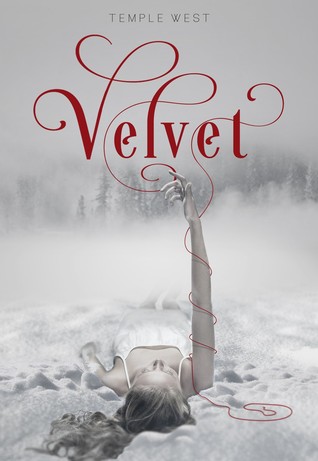 Velvet
First rule of dealing with hot vampire bodyguards? Don't fall in love.

After losing both her parents before age seventeen, aspiring designer Caitlin Holte feels like her whole world has been turned upside down, and that was before the terrifying encounter with a supernatural force. Then, she learns that her hot bad-boy neighbor, Adrian—who might have just saved her life—is actually a half-demon vampire.

Suddenly Caitlin is stuck with a vampire bodyguard who feels that the best way to protect her is to become her pretend boyfriend. Trouble is, Caitlin is starting to fall in love for real, while Adrian can never love a human. Caitlin trusts Adrian to keep her safe from his demon father, but will he be able to protect her heart?
First person in her family to go to college? CHECK.
Straight A's? CHECK.
On track to graduate early? CHECK.
Social life? …..yeah, about that….
With just a few weeks until she graduates, Antonella DeLuca's beginning to worry that maybe she hasn't had the full college experience. (Okay… Scratch that. She knows she hasn't had the full college experience).
So Nell does what a smart, dedicated girl like herself does best. She makes a "to do" list of normal college activities.
Item #1? Hook up with a jock.
Rusk University wide receiver Mateo Torres practically wrote the playbook for normal college living. When he's not on the field, he excels at partying, girls, and more partying. As long as he keeps things light and easy, it's impossible to get hurt… again. But something about the quiet, shy, sexy-as-hell Nell gets under his skin, and when he learns about her list, he makes it his mission to help her complete it.
Torres is the definition of confident (And sexy. And wild), and he opens up a side of Nell that she's never known. But as they begin to check off each crazy, exciting, normal item, Nell finds that her frivolous list leads to something more serious than she bargained for. And while Torres is used to taking risks on the field, he has to decide if he's willing to take the chance when it's more than just a game.
Together they will have to decide if what they have is just part of the experiment or a chance at something real.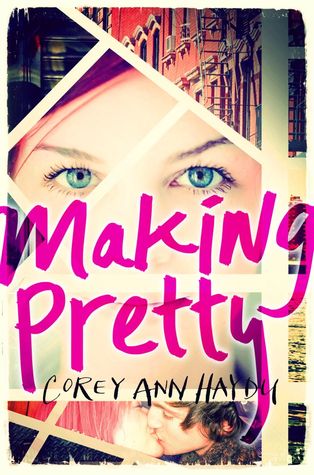 Making Pretty
Montana and her sister, Arizona, are named after the mountainous states their mother left them for. But Montana is a New York City girl through and through, and as the city heats up, she's stepping into the most intense summer of her life.

With Arizona wrapped up in her college world and their father distracted by yet another divorce, Montana's been immersing herself in an intoxicating new friendship with a girl from her acting class. Karissa is bold, imperfectly beautiful, and unafraid of being vulnerable. She's everything Montana would like to become. But the friendship with Karissa is driving a wedge between Montana and her sister, and the more of her own secrets Karissa reveals, the more Montana has to wonder if Karissa's someone she can really trust.

In the midst of her uncertainty, Montana finds a heady distraction in Bernardo. He's serious and spontaneous, and he looks at Montana in the way she wants to be seen. For the first time, Montana understands how you can become both lost and found in somebody else. But when that love becomes everything, where does it leave the rest of her imperfect life?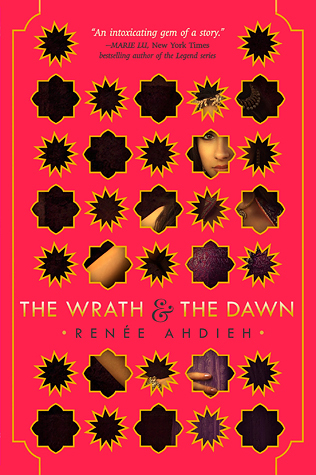 A sumptuous and epically told love story inspired by A Thousand and One Nights
Every dawn brings horror to a different family in a land ruled by a killer. Khalid, the eighteen-year-old Caliph of Khorasan, takes a new bride each night only to have her executed at sunrise. So it is a suspicious surprise when sixteen-year-old Shahrzad volunteers to marry Khalid. But she does so with a clever plan to stay alive and exact revenge on the Caliph for the murder of her best friend and countless other girls. Shazi's wit and will, indeed, get her through to the dawn that no others have seen, but with a catch . . . she's falling in love with the very boy who killed her dearest friend.
She discovers that the murderous boy-king is not all that he seems and neither are the deaths of so many girls. Shazi is determined to uncover the reason for the murders and to break the cycle once and for all.
The Last Good Day of the Year
Author of Between and Beautiful Lies, Jessica Warman's THE LAST GOOD DAY OF THE YEAR, about two young witnesses to an abduction who accuse the wrong person – and the repercussions years later, to Emily Easton at Walker Children's, by Andrea Somberg at Harvey Klinger (world).
The Cost of All Things
Eternal Sunshine of the Spotless Mind meets We Were Liars in this thought-provoking and brilliantly written debut that is part love story, part mystery, part high-stakes drama.

What would you pay to cure your heartbreak? Banish your sadness? Transform your looks? The right spell can fix anything…. When Ari's boyfriend Win dies, she gets a spell to erase all memory of him. But spells come at a cost, and this one sets off a chain of events that reveal the hidden—and sometimes dangerous—connections between Ari, her friends, and the boyfriend she can no longer remember.

Told from four different points of view, this original and affecting novel weaves past and present in a suspenseful narrative that unveils the truth behind a terrible tragedy.
Out of Control
A girl looking to escape her past in New York City ends up on the run from a dangerous conspiracy in this sizzling, high-stakes novel.

When seventeen-year-old Liva came to New York City, all she wanted was to escape the painful memories of her past and finally find a fresh start. Her hopes for a new future were dashed the moment she became the sole witness to a brutal murder. When she's taken into police custody – supposedly for her own protection – she realizes something isn't right, but it's too late. Soon, bullets start flying, and Liva realizes that she is not just a witness, but the target – and she needs to escape before it's too late.

With the help of a sexy car thief that she met at the station, Liva manages to get away from the massacre unharmed, but now the two of them are alone in New York, trying to outrun and outwit the two killers who will stop at nothing to find them. Liva and Jay are living on the edge, but when you're on the edge, there's a long way to fall.
A Matter of Heart
High school swimmer Abby Lipman is on track to qualify for the Olympic trials when she's diagnosed with a deadly heart condition. Will she give up her dream or risk everything–including her life?
End of Days is the explosive conclusion to Susan Ee's bestselling Penryn & the End of Days trilogy.

After a daring escape from the angels, Penryn and Raffe are on the run. They're both desperate to find a doctor who can reverse the twisted changes inflicted by the angels on Raffe and Penryn's sister. As they set off in search of answers, a startling revelation about Raffe's past unleashes dark forces that threaten them all.

When the angels release an apocalyptic nightmare onto humans, both sides are set on a path toward war. As unlikely alliances form and strategies shift, who will emerge victorious? Forced to pick sides in the fight for control of the earthly realm, Raffe and Penryn must choose: Their own kind, or each other?