New Release!
Hello Lovelies!
Here is another wonderful week of New Releases!!
-Enjoy!
Zeroboxer
Rocky meets Gattaca in this thrill-ride of celebrity, competition, and responsibility
Carr "the Raptor" Luka is a rising star in the weightless combat sport called zeroboxing. To help him win the championship title, the Zero Gravity Fighting Association assigns Risha, an ambitious and beautiful Martian colonist, to be his brandhelm—a personal marketing strategist. It isn't long before she's made Carr into a popular celebrity and stolen his heart along the way.
But as his fame grows, Carr becomes an inspirational hero on Earth, a once-great planet that's fallen into the shadow of its more prosperous colonies. And when Carr learns of a far-reaching criminal scheme, he becomes the keeper of a devastating secret. Not only will his choices place everything he holds dear into jeopardy, they may also spill the violence from the sports arena into the solar system.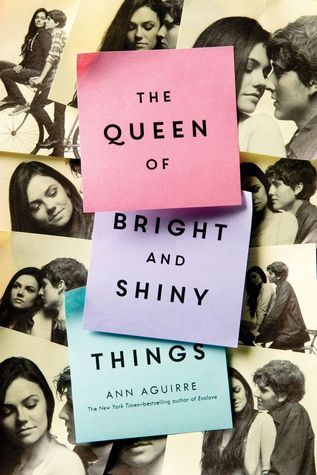 The Queen of Bright and Shiny Things
Sage Czinski is trying really hard to be perfect. If she manages it, people won't peer beyond the surface, or ask hard questions about her past. She's learned to substitute causes for relationships, and it's working just fine… until Shane Cavendish strolls into her math class. He's a little antisocial, a lot beautiful, and everything she never knew she always wanted.

Shane Cavendish just wants to be left alone to play guitar and work on his music. He's got heartbreak and loneliness in his rearview mirror, and this new school represents his last chance. He doesn't expect to be happy; he only wants to graduate and move on. He never counted on a girl like Sage.

But love doesn't mend all broken things, and sometimes life has to fall apart before it can be put back together again…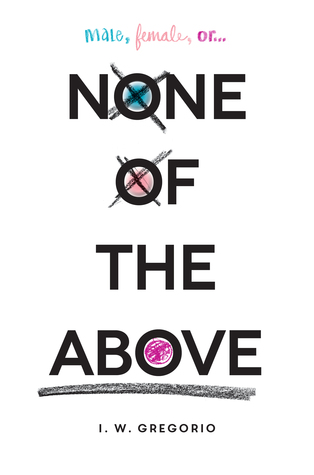 None of the Above
A groundbreaking story about a teenage girl who discovers she was born intersex . . . and what happens when her secret is revealed to the entire school. Incredibly compelling and sensitively told, None of the Above is a thought-provoking novel that explores what it means to be a boy, a girl, or something in between.

What if everything you knew about yourself changed in an instant?

When Kristin Lattimer is voted homecoming queen, it seems like another piece of her ideal life has fallen into place. She's a champion hurdler with a full scholarship to college and she's madly in love with her boyfriend. In fact, she's decided that she's ready to take things to the next level with him.

But Kristin's first time isn't the perfect moment she's planned–something is very wrong. A visit to the doctor reveals the truth: Kristin is intersex, which means that though she outwardly looks like a girl, she has male chromosomes, not to mention boy "parts."

Dealing with her body is difficult enough, but when her diagnosis is leaked to the whole school, Kristin's entire identity is thrown into question. As her world unravels, can she come to terms with her new self?
Sisters Moria and Ashyn are the Keeper and Seeker of Edgewood. Or at least, they were.

Their village is gone. Their friends have betrayed them. And now, the emperor has sent them on a mission to rescue the children of Edgewood—accompanied by Prince Tyrus and a small band of imperial warriors. But the journey proves more perilous than they could have imagined. With treachery and unrest mounting in the empire, Moria and Ashyn will have to draw on all their influence and power to overcome deadly enemies—not all of them human—and even avert an all-out war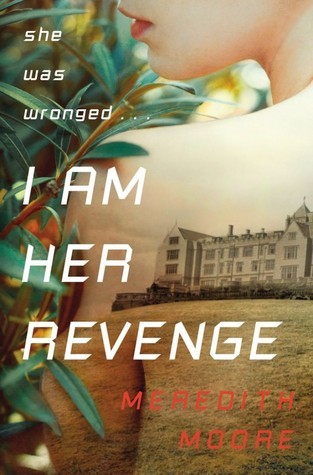 I Am Her Revenge
She can be anyone you want her to be.
Vivian was raised with one purpose in life: to exact revenge on behalf of her mother. Manipulative and cruel, Mother has deprived Vivian not only of a childhood, but of an original identity. With an endless arsenal of enticing personalities at her disposal, Vivian is a veritable weapon of deception.

And she can destroy anyone.
When it's time to strike, she enrolls in a boarding school on the English moors, where she will zero in on her target: sweet and innocent Ben, the son of the man who broke Mother's heart twenty years ago.

Anyone… except for the woman who created her.
With every secret she uncovers, Vivian comes one step closer to learning who she really is. But the more she learns about herself, the more dangerous this cat and mouse game becomes. Because Mother will stop at nothing to make sure the truth dies with her.