New Releases!
March 26, 2015

"You will have a powerful Gift, but it's how you use it that will show you to be good or bad."
In a modern-day England where two warring factions of witches live amongst humans, seventeen-year-old Nathan is an abomination, the illegitimate son of the world's most powerful and violent witch. Nathan is hunted from all sides: nowhere is safe and no one can be trusted. Now, Nathan has come into his own unique magical Gift, and he's on the run–but the Hunters are close behind, and they will stop at nothing until they have captured Nathan and destroyed his father.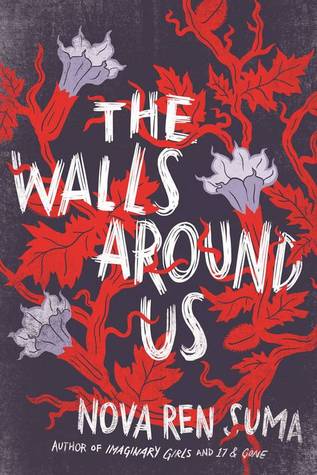 The Walls Around Us
"Ori's dead because of what happened out behind the theater, in the tunnel made out of trees. She's dead because she got sent to that place upstate, locked up with those monsters. And she got sent there because of me."
The Walls Around Us is a ghostly story of suspense told in two voices—one still living and one long dead. On the outside, there's Violet, an eighteen-year-old dancer days away from the life of her dreams when something threatens to expose the shocking truth of her achievement. On the inside, within the walls of a girls' juvenile detention center, there's Amber, locked up for so long she can't imagine freedom. Tying these two worlds together is Orianna, who holds the key to unlocking all the girls' darkest mysteries.
We hear Amber's story and Violet's, and through them Orianna's, first from one angle, then from another, until gradually we begin to get the whole picture—which is not necessarily the one that either Amber or Violet wants us to see.
Nova Ren Suma tells a supernatural tale of guilt and innocence, and what happens when one is mistaken for the other.
We All Looked Up
Four high school seniors put their hopes, hearts, and humanity on the line as an asteroid hurtles toward Earth in this contemporary novel.

They always say that high school is the best time of your life.

Peter, the star basketball player at his school, is worried "they" might actually be right. Meanwhile Eliza can't wait to escape Seattle—and her reputation—and perfect-on-paper Anita wonders if admission to Princeton is worth the price of abandoning her real dreams. Andy, for his part, doesn't understand all the fuss about college and career—the future can wait.

Or can it? Because it turns out the future is hurtling through space with the potential to wipe out life on Earth. As these four seniors—along with the rest of the planet—wait to see what damage an asteroid will cause, they must abandon all thoughts of the future and decide how they're going to spend what remains of the present.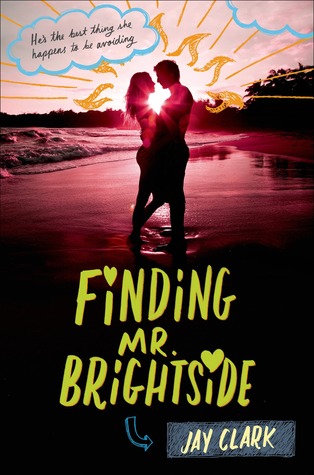 Finding Mr. Brightside
Abram and Juliette know each other. They've lived down the street from each other their whole lives. But they don't really know each other—at least, not until Juliette's mom and Abram's dad have a torrid affair that culminates in a deadly car crash. Sharing the same subdivision is uncomfortable, to say the least. They don't speak.

Fast-forward to the neighborhood pharmacy, a few months later. Abram decides to say hello. Then he decides to invite her to Taco Bell. To her surprise as well as his, she agrees. And the real love story begins.