Tuesday New Releases!
February 24, 2015
Hello Lovelies!
Today is a big day for Young Adult releases!
Enjoy!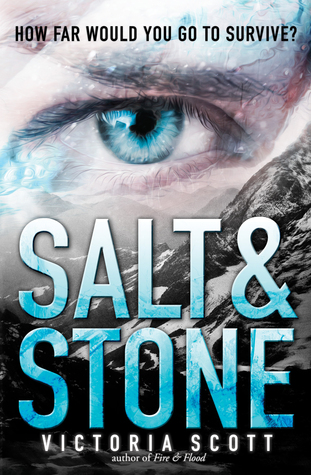 What would you do to save someone you love?
In Fire & Flood, Tella Holloway faced a dangerous trek through the jungle and across the desert, all to remain a Contender in the Brimstone Bleed for a chance at obtaining the Cure for her brother. She can't quit–she has to win the race, save Cody, and then fight to make sure the race stops before it can claim any more lives. In the next legs of the race, across the ocean and over mountains, Tella will face frostbite, sharks, avalanche, and twisted new rules in the race.
But what if the danger is deeper than that? How do you know who to trust when everyone's keeping secrets? What do you do when the person you'd relied on most suddenly isn't there for support? How do you weigh one life against another?
The race is coming to an end, and Tella is running out of time, resources, and strength. At the start of the race there were one hundred twenty-two Contenders. As Tella and her remaining friends start the final part of the race, just forty-one are left–and only one can win.
Emmy has everything she's ever wanted: a hot boyfriend she adores, great friends, a promising future, and even a well-connected family. But one night rips it all away.

A car accident shatters her world, claiming the lives of her twin brother and her best friend. In the wake of the accident, her friends drift away, her family falls apart, and her boyfriend cheats.

The grief is more than she can handle, so she finds escape at the bottom of a bottle of painkillers. Taking the pills makes her brother alive again, if only in her head. Seeing and talking to her brother as if he were still alive is the only thing that keeps her going. Until Logan King moves to town.

Logan sees past the mask of pristine popularity she wears in public and he's the only one who can tell she hasn't moved on. His uncanny ability to read her forces her to open up and she starts to fall for him, no matter how unwilling she is to admit it. But Emmy isn't the only one keeping secrets and when a close brush with death sparks events that bring everything to light, Emmy will have to decide what's more important: learning how to forgive and move on, or holding onto the pills and the ghost of her past.

So many secrets are buried within these compound walls.
I used to be one of those secrets.
After returning to the Diotech compound and undergoing an experimental new memory alteration, Seraphina is now a loyal, obedient servant to Dr. Alixter and the powerful company that created her. Happy and in love with Kaelen, another scientifically-enhanced human designed to be her perfect match, Sera's history with a boy named Zen is just a distant memory from a rebellious past she longs to forget.
But as Sera and Kaelen embark on a nationwide tour to promote Diotech's new product line—a collection of controversial genetic modifications available to the public—Sera's mind starts to rebel. She can't stop the memories of Zen from creeping back in.
As more secrets are revealed, more enemies are uncovered, and the reality of a Diotech-controlled world grows closer every day, Sera will have to choose where her true loyalties lie, but it's a choice that may cost her everything she's ever loved.
Rhiannon Thomas's dazzling debut novel is a spellbinding re-imagining of Sleeping Beauty and what happens after happily ever after.

One hundred years after falling asleep, Princess Aurora wakes up to the kiss of a handsome prince and a broken kingdom that has been dreaming of her return. All the books say that she should be living happily ever after. But as Aurora understands all too well, the truth is nothing like the fairy tale.

Her family is long dead. Her "true love" is a kind stranger. And her whole life has been planned out by political foes while she slept.

As Aurora struggles to make sense of her new world, she begins to fear that the curse has left its mark on her, a fiery and dangerous thing that might be as wicked as the witch who once ensnared her. With her wedding day drawing near, Aurora must make the ultimate decision on how to save her kingdom: marry the prince or run.

Rhiannon Thomas weaves together vivid scenes of action, romance, and gorgeous gowns to reveal a richly imagined world … and Sleeping Beauty as she's never been seen before.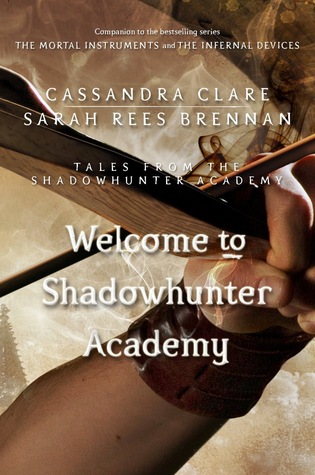 After living as a Mundane and a Vampire, Simon never thought he would become a Shadowhunter, but today he begins his training at Shadowhunter Academy.