Tuesday's Releases!
Hello All!
It's time again for the first "Tuesday's Releases" of 2015 and there are a lot of them! So, get out your pens and papers and make your list for the bookstore! There are plenty of new releases for your TBR pile.

An action-packed, romantic, and suspenseful third book in the Altered series.
The Branch is in shambles, but Anna, Sam, Cas, and Nick can't rest easy. Remnants of the organization lurk unseen and the flashbacks to their old lives are only getting stronger–especially Nick's.
Following scattered memories and clues from his Branch file, Nick sets off alone in search of answers and in search of the girl who haunts his dreams. But the sleepy town where she lives in full of secrets and Nick soon learns that uncovering their shared past may have deadly consequences.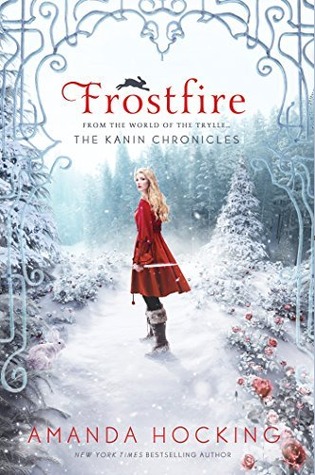 Bryn Aven is an outcast among the Kanin, the most powerful of the troll tribes.
Set apart by her heritage and her past, Bryn is a tracker who's determined to become a respected part of her world. She has just one goal: become a member of the elite King's Guard to protect the royal family. She's not going to let anything stand in her way, not even a forbidden romance with her boss Ridley Dresden.
But all her plans for the future are put on hold when Konstantin– a fallen hero she once loved – begins kidnapping changelings. Bryn is sent in to help stop him, but will she lose her heart in the process?
Save Me
Debut-novelist Jenny Elliott's thrilling romance, chosen by readers, writers, and publishers for the first list in the new Swoon Reads imprint, pours on the tension and danger in an addictive combination that will keep you turning pages!
Something strange is going on in the tiny coastal town of Liberty, Oregon. Cara has never seen a whale swim close enough for her to touch it—let alone knock her into the freezing water. Fortunately, cute newcomer David is there to save her, and the rescue leads to a bond deeper than Cara ever imagined.
But then she learns something about David that changes everything, and Cara is devastated. She turns to her best friend for support, but Rachel has changed. She's suddenly into witchcraft, and is becoming dangerously obsessed with her new boyfriend….
Cara has lost her best friend, discovered that her soul mate is off limits, and has attracted the attention of a stalker. But she's not completely alone. Her mysterious, gorgeous new friend Garren is there to support her. But is Garren possibly too perfect?
 Emeralds & Ashes (At Somerton #3)
In the third and final book in our romantic historical YA series, heroes emerge and tragedies unfold as the servant and gentry at Somerton Court face World War I.
The murmurs of war have turned into a bloody conflict that will touch the lives of every member of the Somerton household.
Despite the pleas of his family, Lord Averley steps forward as soon as the call is made for men to fight the Western front. Mere weeks later, the news arrives: Lord Averley has been killed in the Battle of Marne. Without an obvious heir, Somerton falls into chaos. Half of the staff has already left for the war or industrial work.
Sebastian Templeton can no longer show his face in public. Ever since the publication of a now infamous photo of him and his former valet embracing, an unspeakable word has followed Sebastian everywhere–a word with the power to destroy a man's reputation forever. Knowing charges and a trial will soon follow, Sebastian does the only thing he can think of to escape: he volunteers for a war he feels is senseless and despicable, leaving beyind the boy he loves, but knows can never have.
Meanwhile, after a whirlwind romance with the Duke of Huntly, Rose Averley finds herself trapped in Egypt when war breaks out during their honeymoon. Alexander vows to return Rose to home and safety, but with no end in sight, Rose knows she cannot sit idle as those around her suffer.
In the final installment of the At Somerton series, the war to end all wars will take an unbearable toll on the household and leave each member forever changed.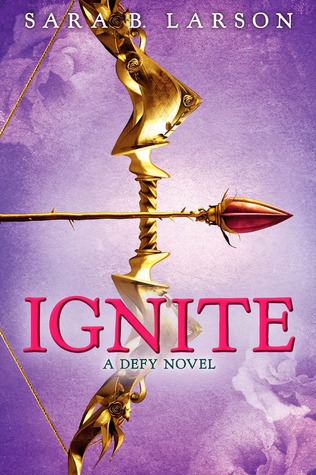 Ignite (Defy #2)
Murder, abductions, and forbidden romance abound in this thrilling sequel to Sara B. Larson's acclaimed YA debut, DEFY.
Alexa remains by the newly crowned King Damian's side as his guard, ever committed to helping him rebuild Antion and reclaim the hope of Antion's people, despite continuing to harbor a secret love for him. However, when another threat to Damian and his kingdom emerges, and blame is cast on their newly forged allies from Blevon, Alexa knows things are not what they seem. With the fate of her nation hanging in the balance once again, will Alexa be able to protect her king and uncover the true enemy — before it's too late?
Willowgrove is Kathleen Peacock's riveting conclusion to the Hemlock trilogy, a dark, romantic, paranormal suspense series that pits friendship against survival, and trust against love.

Ever since Mac's best friend, Amy, was murdered, Hemlock has been a dangerous place. But now that Mac, her boyfriend, Kyle, and Amy's ex, Jason, have investigated a mass breakout from Thornhill, a werewolf "rehabilitation" camp, the danger has only grown. Fear of the infection spreading is now at an all-time high, and anyone with a scar is suspected of being a wolf.

What makes Mac even more afraid, though, are the dark experiments that the warden of Thornhill was performing on wolves in a secret asylum called Willowgrove. Uncovering the truth about what happened may be the only way for Mac to save everyone she loves and end her nightmares for good.
Infected
The race-against-the-clock feel of TV's popular show 24 meets the action-packed romance of the film Run Lola Run. This high-concept teen thriller sends readers on the race of their lives.

Carina's senior year is spiraling downward. Fast. Both her mother and her uncle, the only two family members she's ever known, are dead. Their deaths were accidents, unfortunate results of the highly confidential research they performed for a national security organization. Or so she's been told.

She's not buying it.

After finding a unique code hidden beneath the stone in a ring her mother left to her, Carina goes straight to the only family she has left: her boyfriend, Tanner.

The people Carina loved kept dangerous secrets. Secrets that make her question the life she's been living up to now. Her life is on the line, but more importantly, so is Tanner's. And if she fails? He dies.
And of course my personal most anticipated book of 2015, (squeals!)
Can Evie convince her rival loves to work together? Their survival depends on it in this third book of #1 New York Times bestselling author Kresley Cole's Arcana Chronicles, a nonstop action tale of rescue, redemption, and a revenge most wicked.

Heartbreaking decisions
Evie was almost seduced by the life of comfort that Death offered her—until Jack was threatened by two of the most horrific Arcana, The Lovers. She will do anything to save him, even escape Death's uncanny prison, full of beautiful objects, material comforts…and stolen glances from a former love.

Uncertain victory
Despite leaving a part of her heart behind with Death, Evie sets out into a frozen and perilous post-apocalyptic wasteland to meet up with her allies and launch an attack on The Lovers and the vast army they command. Such formidable enemies require a battle plan, and the only way to kill them once and for all may mean Evie, Jack, and Death allying. Evie doesn't know what will prove more impossible: surviving slavers, plague, Bagmen and other Arcana—or convincing Jack and Death to work together.

Two heroes returned
There's a thin line between love and hate, and Evie just doesn't know where she stands with either Jack or Death. Will this unlikely trio be able to defeat The Lovers without killing one another first?