New Releases:
December 9, 2014
No Place to Fall
Amber Vaughn is a good girl. She sings solos at church, babysits her nephew after school, and spends every Friday night hanging out at her best friend Devon's house. It's only when Amber goes exploring in the woods near her home, singing camp songs with the hikers she meets on the Appalachian Trail, that she feels free—and when the bigger world feels just a little bit more in reach.
When Amber learns about an audition at the North Carolina School of the Arts, she decides that her dream—to sing on bigger stages—could also be her ticket to a new life. Devon's older (and unavailable) brother, Will, helps Amber prepare for her one chance to try out for the hypercompetitive arts school. But the more time Will and Amber spend together, the more complicated their relationship becomes . . . and Amber starts to wonder if she's such a good girl, after all.
Then, in an afternoon, the bottom drops out of her family's world—and Amber is faced with an impossible choice between her promise as an artist and the people she loves. Amber always thought she knew what a good girl would do. But between "right" and "wrong," there's a whole world of possibilities.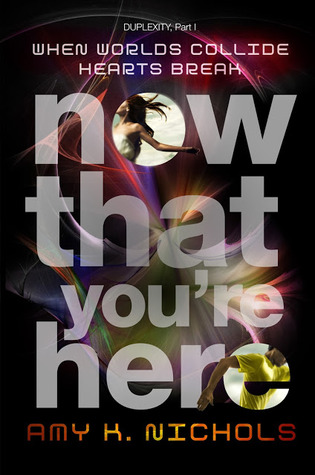 In a parallel universe, the classic bad boy falls for the class science geek.
One minute Danny was running from the cops, and the next, he jolted awake in an unfamiliar body – his own, but different. Somehow, he's crossed into a parallel universe. Now his friends are his enemies, his parents are long dead, and studious Eevee is not the mysterious femme fatale he once kissed back home. Then again, this Eevee – a girl who'd rather land an internship at NASA than a date to the prom–may be his only hope of getting home.
Eevee tells herself she's only helping him in the name of quantum physics, but there's something undeniably fascinating about this boy from another dimension… a boy who makes her question who she is, and who she might be in another place and time.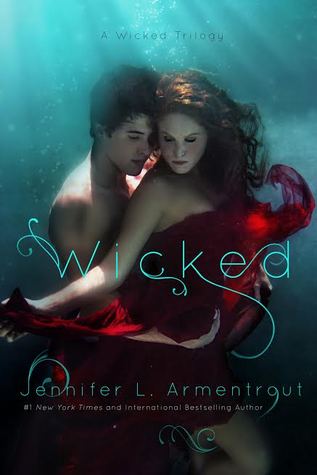 Things are about to get Wicked in New Orleans.
Twenty-two year old Ivy Morgan isn't your average college student. She, and others like her, know humans aren't the only thing trolling the French Quarter for fun… and for food. Her duty to the Order is her life. After all, four years ago, she lost everything at the hands of the creatures she'd sworn to hunt, tearing her world and her heart apart.
Ren Owens is the last person Ivy expected to enter her rigidly controlled life. He's six feet and three inches of temptation and swoon-inducing charm. With forest-green eyes and a smile that's surely left a stream of broken hearts in its wake, he has an uncanny, almost unnatural ability to make her yearn for everything he has to offer. But letting him in is as dangerous as hunting the cold-blooded killers stalking the streets. Losing the boy she loved once before had nearly destroyed her, but the sparking tension that grows between them becomes impossible for Ivy to deny. Deep down, she wants… she needs more than what her duty demands of her, what her past has shaped for her.
But as Ivy grows closer to Ren, she realizes she's not the only one carrying secrets that could shatter the frail bond between them. There's something he's not telling her, and one thing is for certain. She's no longer sure what is more dangerous to her—the ancient beings threatening to take over the town or the man demanding to lay claim to her heart and her soul.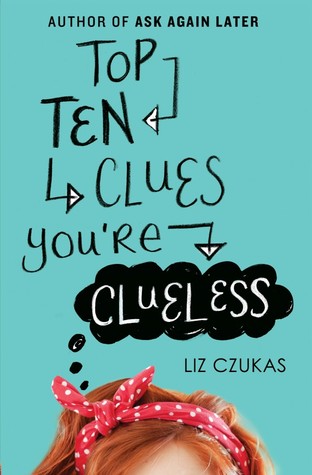 Top Ten Clues You're Clueless
Top Five Things That Are Ruining Chloe's Day
5) Working the 6:30 a.m. shift at GoodFoods Market
4) Crashing a cart into a customer's car right in front of her snarky coworker Sammi
3) Trying to rock the "drowned rat" look after being caught in a snowstorm
2) Making zero progress with her crush, Tyson (see #3)
1) Being accused—along with her fellow teenage employees—of stealing upwards of $10,000
Chloe would rather be anywhere than locked in work jail (aka the break room) with five of her coworkers . . . even if one of them is Tyson. But if they can band together to clear their names, what looks like a total disaster might just make Chloe's list of Top Ten Best Moments.