Tuesday Releases!
Hello All!
I would like to begin today's post by thanking all our Veterans for everything they have done and all the sacrifices they have made. Happy Veterans Day! Now, how about some new releases?
The Halcyon Bird
(The Demon Catchers of Milan #2)
Mia has settled into her life with the Della Torres — Milan's premier demon-catching family, accompanying them to exorcisms and even learning some way to be useful in the family trade. Then Bernardo comes into her life, handsome, well-mannered, someone who makes her forget her impossible crush on Emilio, her cousin. But always lurking in the background is the demon who possessed Mia once before, and who has not given up on possessing her again–this time for good.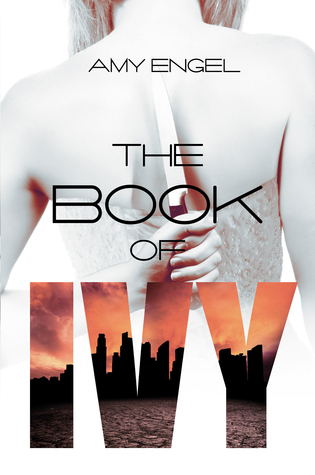 The Book of Ivy
(The Book of Ivey #1)
After a brutal nuclear war, the United States was left decimated. A small group of survivors eventually banded together, but only after more conflict over which family would govern the new nation. The Westfalls lost. Fifty years later, peace and control are maintained by marrying the daughters of the losing side to the sons of the winning group in a yearly ritual.
This year, it is my turn.
My name is Ivy Westfall, and my mission is simple: to kill the president's son—my soon-to-be husband—and restore the Westfall family to power.
But Bishop Lattimer is either a very skilled actor or he's not the cruel, heartless boy my family warned me to expect. He might even be the one person in this world who truly understands me. But there is no escape from my fate. I am the only one who can restore the Westfall legacy.
Because Bishop must die. And I must be the one to kill him…
Stone Cove Island
When a catastrophic hurricane devastates Stone Cove Island, a serene New England resort community, everyone pulls together to rebuild. Seventeen-year-old Eliza Elliot volunteers to clean out the island's iconic lighthouse and stumbles upon a secret in the wreckage: a handwritten, anonymous confession to a thirty-year-old crime.
Bess Linsky's unsolved murder has long haunted the island, and the letter turns the town inside out. Everyone who knew Bess is suddenly a suspect. Soon Eliza finds herself in the throes of an investigation she never wanted or asked for. As Stone Cove Island fights to recover from disaster, Eliza plunges the locals back into a nightmare they believed was long buried.
The Witch Must Burn
(Dorothy Must Die 0.2)
There's a new Wicked Witch in Oz—and her name is Dorothy. This digital original novella is the second installment in the prequel arc to the edgy and exciting New York Times bestseller Dorothy Must Die.
Dorothy Gale is back . . . and she's not the sweet little heroine of Oz anymore. She's power-hungry and vicious, and she leaves a trail of destruction beneath her spike-heeled, magical shoes. But behind the scenes, there's someone else pulling the strings. Someone who doesn't want fame or glory—just control.
Glinda of the North brought Dorothy back to Oz for a reason. And in The Witch Must Burn, a young maid is about to discover that a witch who says she's Good might be the most dangerous kind of Wicked.
The Witch Must Burn, by debut author Danielle Paige, is a dark and compelling reimagining of a beloved classic and is perfect for fans of Cinder by Marissa Meyer, Beastly by Alex Flinn, and Wicked by Gregory Maguire.
Autumn Falls
(Autumn Falls #1)
Filled with personal elements from Bella's own life, AUTUMN FALLS is the first book in Bella Thorne's new series! It has everything readers will love and relate to: a real girl trying to find her own inner strength and be the best she can be, with a hint of magic and mystery, and a steady stream of OMG-I-can't-believe-that-just-happened fun.
With her fiery red hair, new-girl outsider status, and tendency to be a total klutz, Autumn Falls definitely isn't flying below the radar at Aventura High. Luckily, she makes some genuine friends who take her under their wing. But she also manages to get on the wrong side of the school's queen bee, and then finds out the guy she's started to like, funny and sweet Sean, hangs with the mean crowd. Now her rep and her potential love life are at stake.
When Autumn vents her feelings in a journal that belonged to her late father, suddenly her wildest wishes start coming true. Is it coincidence? Or can writing in the journal solve all her problems? And if the journal doesn't work that way,  is there a bigger purpose for it—and for her?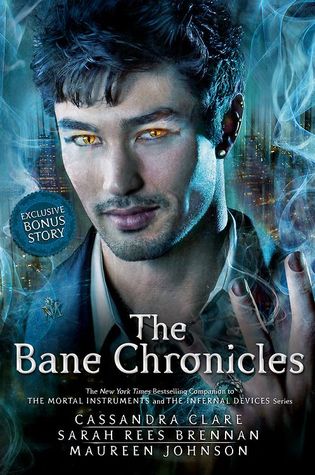 The Bane Chronicles
(The Bane Chronicles #1-10)
Ever wondered about the enigmatic, mysterious warlock Magnus Bane? The only character to appear in every Shadowhunter book, Magnus has a past even more shrouded in mystery than his present. I've teamed up with acclaimed YA writers Maureen Johnson and Sarah Rees Brennan to create the Bane Chronicles, the back (and front) story of Magnus told in ten linked tales.
Look for short stories like Vampires, Scones and Edmund Herondale; The Rise and Fall of the Hotel Dumort; Saving Raphael Santiago and What To Buy The Shadowhunter Who Has Everything (And Who You're Not Officially Dating Anyway). Each story will be available as an ebook on a monthly basis starting April 16 with the tale of What Happened In Peru.
Each story will be released monthly online for the next ten months — and then for those who don't read e-books, the full print collection will be available in bookstores and wherever else books are sold after the Chronicles have been finished.