October 28th YA releases for real this time!
October 29, 2014
Hello All!
I once again apologize for yesterday's debacle. I unfortunately left my charger at my better half's house and he had to bring it back to me today. That being said, allow me to introduce yesterday's releases. It was a pretty big day for Young Adult releases. There were several this week, unlike last week when there weren't very many.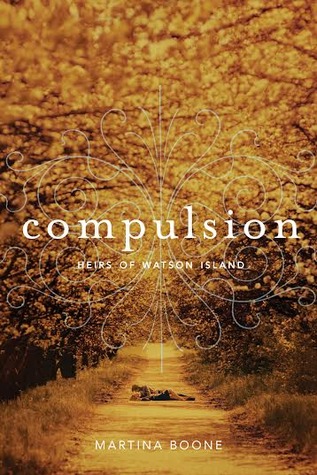 Compulsion (The Heirs of Watson Island #1)
Three plantations. Two wishes. One ancient curse.
All her life, Barrie Watson has been a virtual prisoner in the house where she lives with her shut-in mother. When her mother dies, Barrie promises to put some mileage on her stiletto heels. But she finds a new kind of prison at her aunt's South Carolina plantation instead–a prison guarded by an ancient spirit who long ago cursed one of the three founding families of Watson Island and gave the others magical gifts that became compulsions.
Stuck with the ghosts of a generations-old feud and hunted by forces she cannot see, Barrie must find a way to break free of the family legacy. With the help of sun-kissed Eight Beaufort, who knows what Barrie wants before she knows herself, the last Watson heir starts to unravel her family's twisted secrets. What she finds is dangerous: a love she never expected, a river that turns to fire at midnight, a gorgeous cousin who isn't what she seems, and very real enemies who want both Eight and Barrie dead.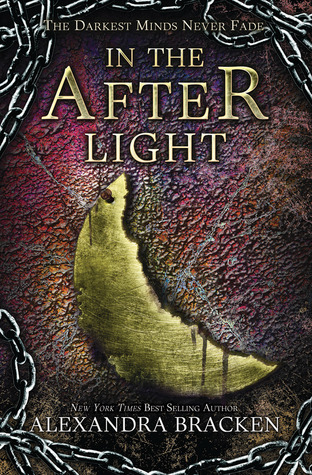 In the Afterlight (The Darkest Minds #3)
Ruby can't look back. Fractured by an unbearable loss, she and the kids who survived the government's attack on Los Angeles travel north to regroup. With them is a prisoner: Clancy Gray, son of the president, and one of the few people Ruby has encountered with abilities like hers. Only Ruby has any power over him, and just one slip could lead to Clancy wreaking havoc on their minds.
They are armed only with a volatile secret: proof of a government conspiracy to cover up the real cause of IAAN, the disease that has killed most of America's children and left Ruby and others like her with powers the government will kill to keep contained. But internal strife may destroy their only chance to free the "rehabilitation camps" housing thousands of other Psi kids.
Meanwhile, reunited with Liam, the boy she would-and did-sacrifice everything for to keep alive, Ruby must face the painful repercussions of having tampered with his memories of her. She turns to Cole, his older brother, to provide the intense training she knows she will need to take down Gray and the government. But Cole has demons of his own, and one fatal mistake may be the spark that sets the world on fire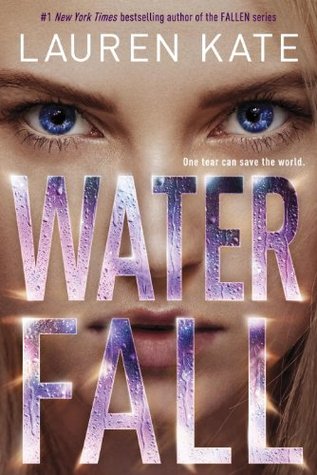 Waterfall (Teardrop #2)
Eureka's tears have flooded the earth, and now Atlantis is rising, bringing with it its evil king, Atlas. Eureka is the only one who can stop him, but first she must learn how to fight. She travels across the ocean with Cat, her family, and Ander, the gorgeous and mysterious Seedbearer who promises to help her find Solon, an enigmatic lost Seedbearer who knows how to defeat Atlas.
Once on land, Eureka is taunted by gossipwitches, a group of displaced Atlantean sorceresses, and ambushed by locals struggling to survive amid the destruction her tears have wrought. And she feels no closer to facing Atlas or saving the world when Solon lets slip that love is Ander's weakness, and that any affection he feels toward her makes him age faster.
Trying to make sense of the dark world her sorrow has created, Eureka receives startling insight from an enchanted pond. Her bewildering reflection reveals a soul-crushing secret: if she's strong enough, Eureka can draw on this knowledge to defeat Atlas—unless her broken heart is just what he needs to fuel his rising kingdom…
In Waterfall, Eureka has the chance to save the world. But she'll have to give up everything—even love.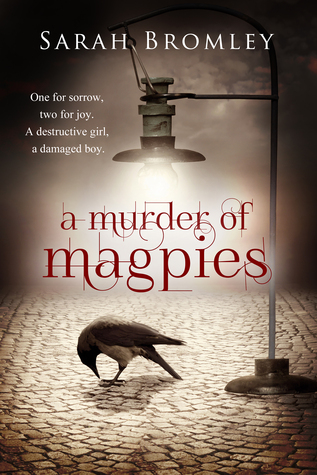 A Murder of Magpies
Winter in Black Orchard, Wisconsin, is long and dark, and sixteen-year-old Vayda Silver prays the snow will keep the truth and secrecy of the last two years buried. Hiding from the past with her father and twin brother, Vayda knows the rules: never return to the town of her mother's murder, and never work a Mind Game where someone might see.

No one can know the toll emotions take on Vayda, how emotion becomes energy in her hands, or how she can't control the destruction she causes. But it's not long before her powers can no longer be contained. The truth is dangerously close to being exposed, placing Vayda and her family at risk.

Until someone quiets the chaos inside her.

Unwanted. That's all Ward Ravenscroft has ever been. To cope, he numbs the pain of rejection by denying himself emotions of any kind. Yet Vayda stirs something in him. He can't explain the hold she has on him–inspiring him with both hope and fear. He claims not to scare easily, except he doesn't know what her powers can do. Yet.

Just as Vayda and Ward draw closer, she finds the past isn't so easily buried. And when it follows the Silvers to Black Orchard, it has murder in mind.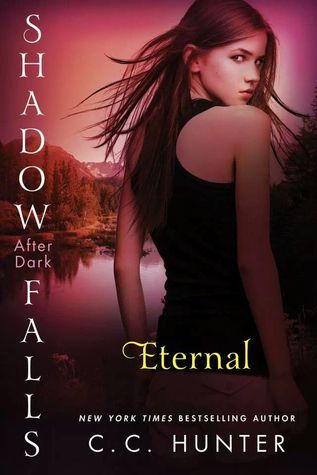 Eternal

(Shadow Falls: After Dark #2)
All her life, Della's secret powers have made her feel separated from her human family. Now, she's where she belongs, at Shadow Falls. With the help of her best friends Kylie and Miranda, she'll try to prove herself in the paranormal world as an investigator—all the while trying to figure out her own heart. Should she chose Chase, a powerful vampire with whom she shares a special bond? Or Steve, the hot shapeshifter whose kisses make her weak in the knees? When a person with dark connection to her past shows up, it'll help her decide which guy to choose–and make her question everything she knows about herself.